Tuesday, April 11, 2006
Here is my list of the Top Ten sports video games that I have played. I tend to put top ten lists in no particular order because I'll end up moving names around anyway.
So here you go (in no particular order):
1. Madden - What guy hasn't sat down and played a game of Madden, running the same effective plays over and over on your buddy?
2. Tecmo Bowl - Classic Nintendo football. Anybody else ever press the HUT button a million times before the snap?
3. Ice Hockey - The best hockey game. Period. Where else can you have a full team duking it out with the other team? And how about those Mario-like players?
4. Blades of Steel - Very close behind Ice Hockey. The fighting and the interactive demo of Gradius between periods is a nice touch.
5. RBI Baseball - My sister and I will STILL play this game. I'm always Boston, she's always the National League.
6. Bill Lambeer's Combat Basketball - My buddy Dave and I played the season mode long enough to have a team full of Bill Lambeers. Best team ever.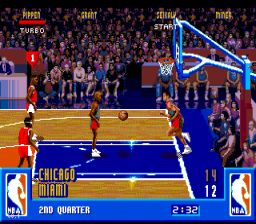 7. NBA Jam - Again, Dave and I mastered this game, except when the power would "mysteriously" go out when we were losing.
8. Tennis - Atari 2600 at its finest.
9. Ken Griffey Jr. Presents MLB - Hearing my disgruntled batters yell at the ump and cracking their bats on their knees was just the start.
10. World Class Track Meet - Can you say Power Pad?